QDCclub
Regular price
Rs. 24,360.00
Regular price
Sale price
Rs. 24,360.00
Unit price
per
Sale
Sold out
Exquisitely crafted, this earcuff captures the essence of the banféinní. At its heart is a sterling silver horse face, a tribute to the undaunted spirit of the Fianna, juxtaposed with the modern touch of modded jewelry, creating a perfect blend of ancient valor and contemporary design.
This piece serves not just as an ornament but a statement - of power, elegance, and the undying spirit of a warrior.
View full details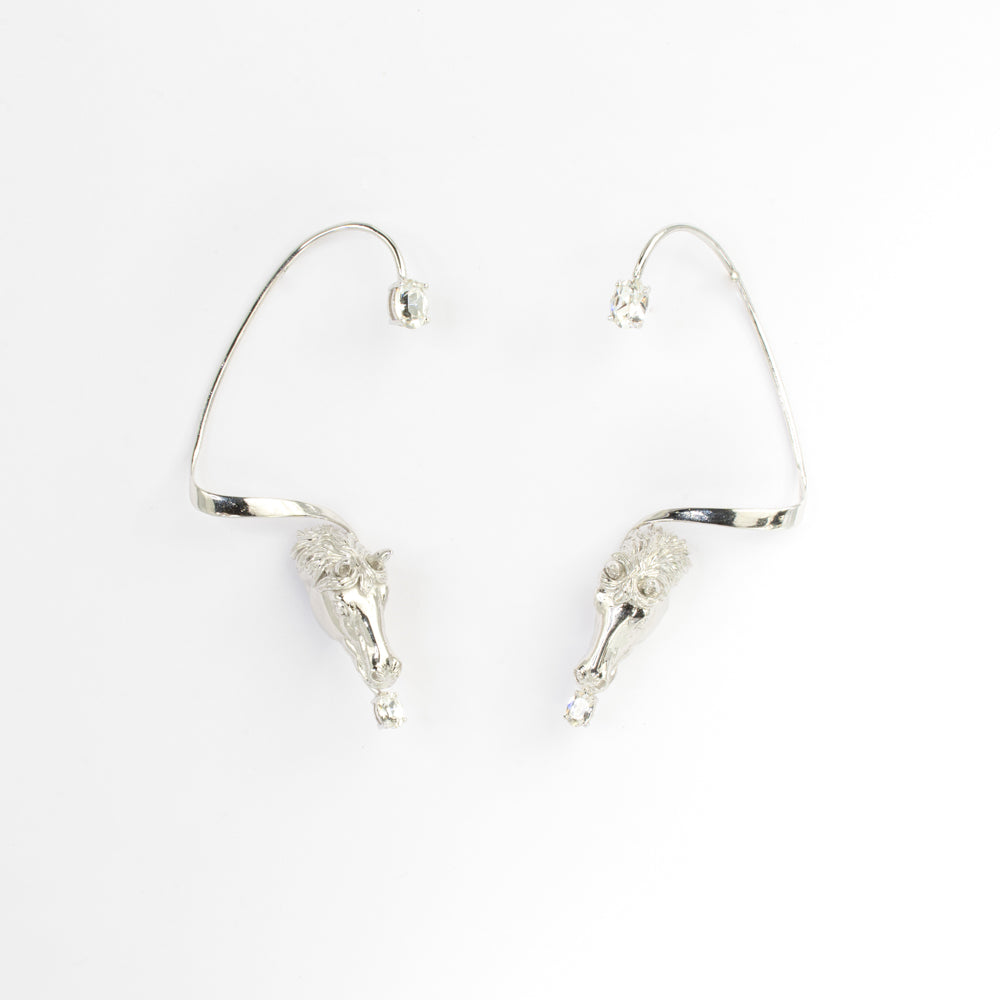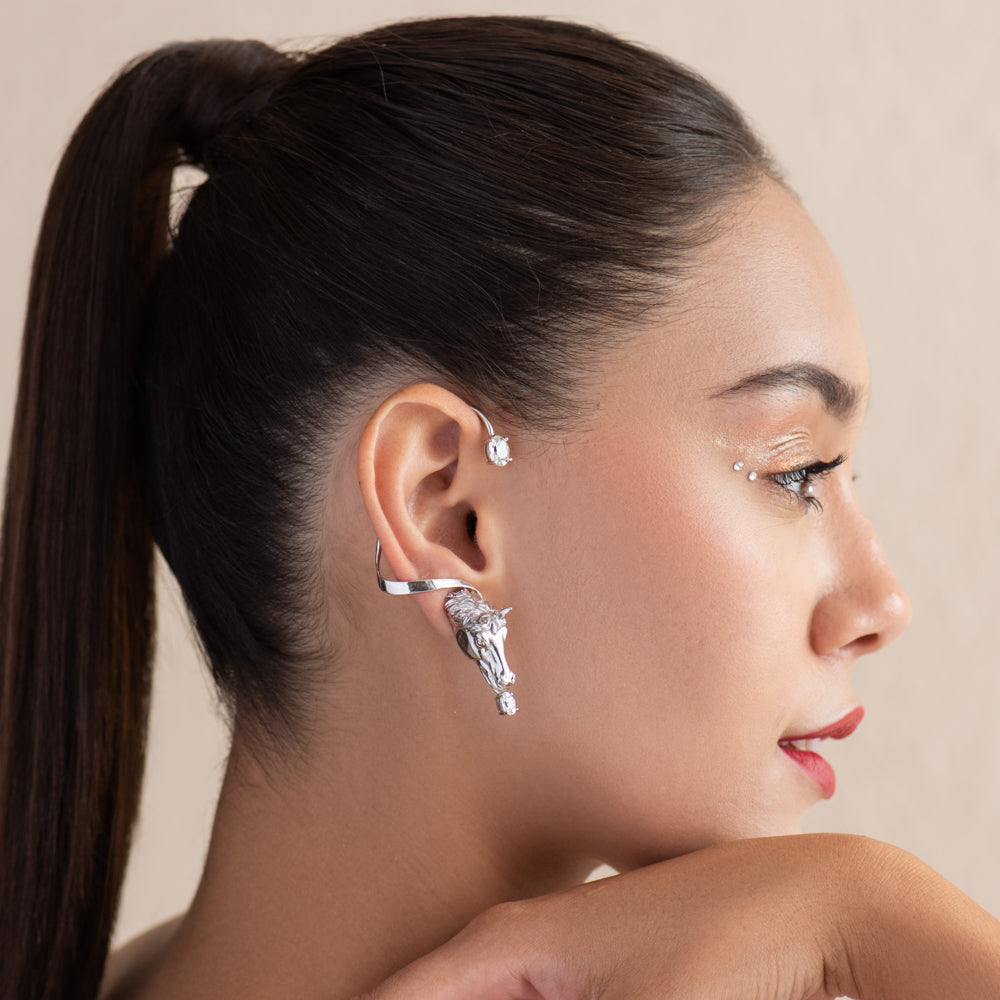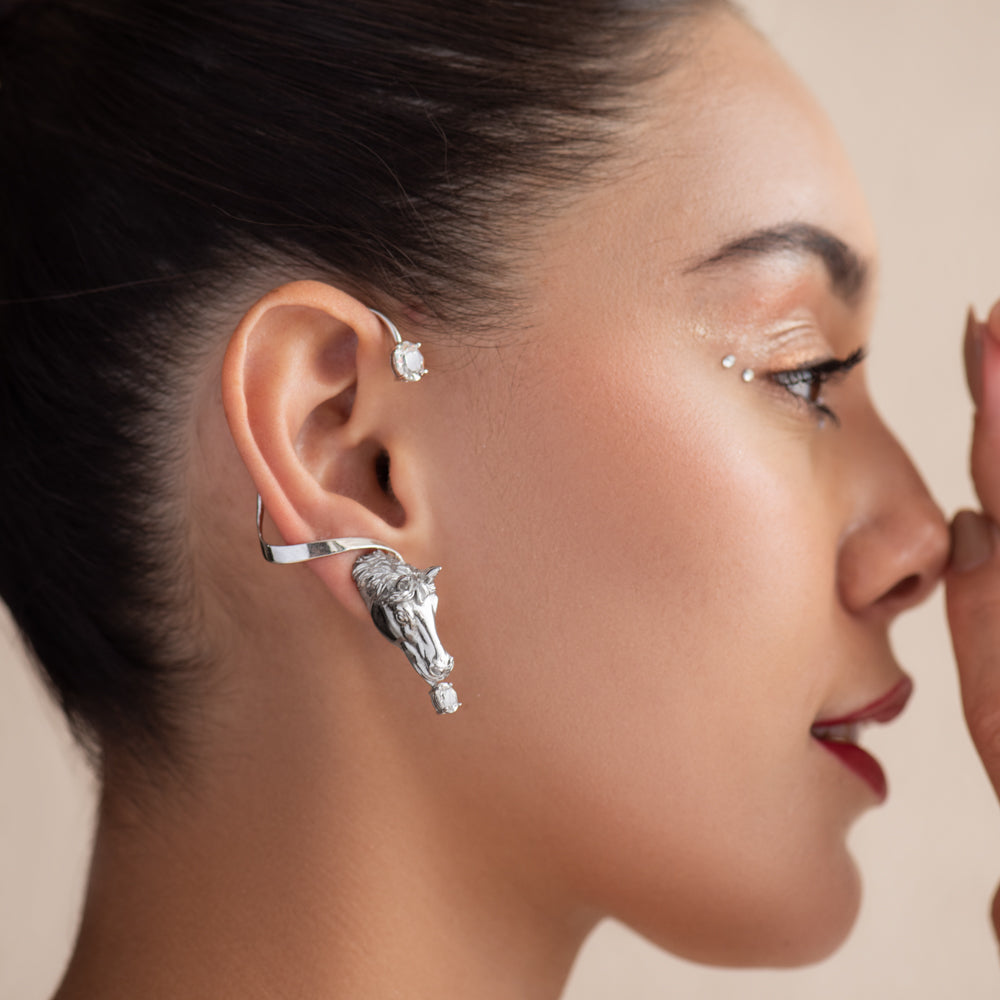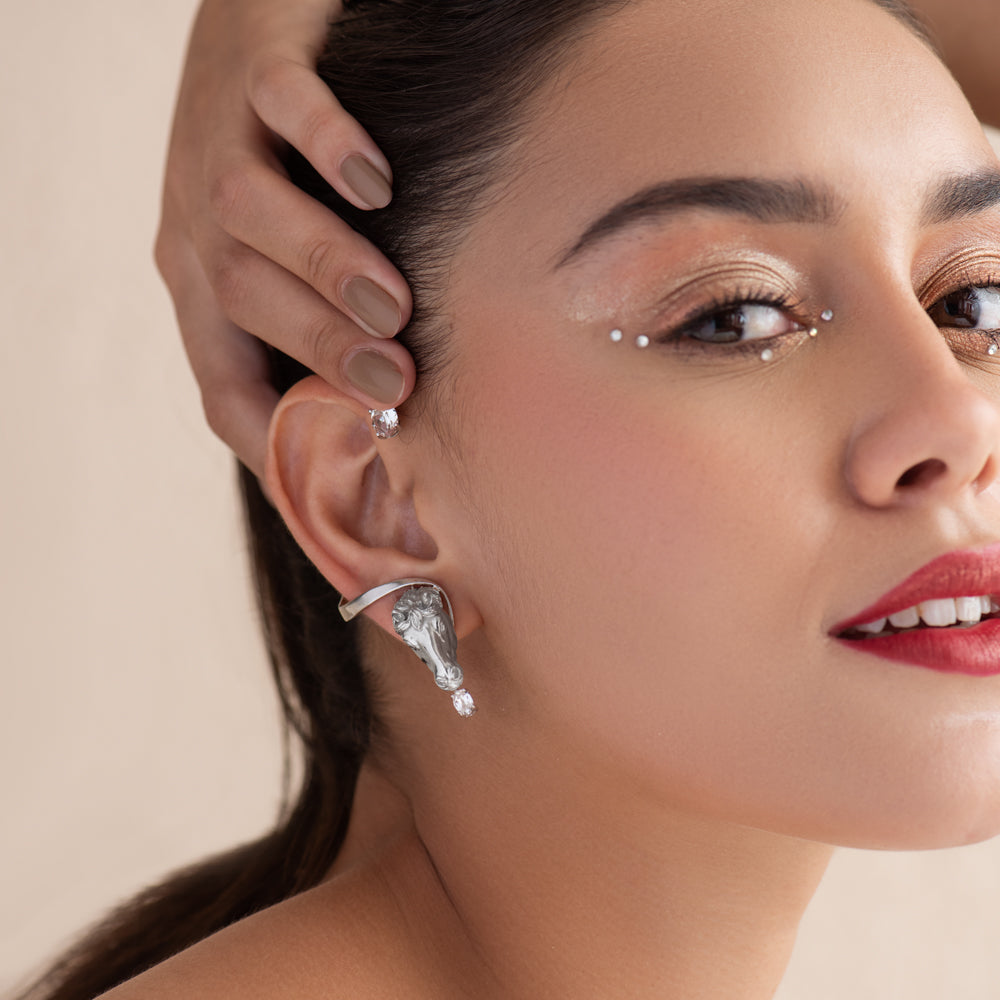 product's features
Materials:

Our jewelry is handcrafted with 92.5 sterling silver.
Stones Used:

Swarovski Crystal
Care Instructions:

Avoid exposure to moisture, perfume, nail polish removers, or hairsprays, as they can damage the metal, cause discoloration, or diminish crystal brilliance. Safeguard your pieces by storing them in a cloth pouch to prevent scratching, chipping, and tangling. Handle Swarovski crystal with utmost delicacy. Store your jewelry in a dry environment, away from humidity, moisture, and extreme temperatures. Prioritize the removal of rings before activities like washing up or showering, as soap particles can lodge in stone settings and crevices, leading to a lackluster appearance. Gently restore surface brilliance by rubbing with a silver cleaning cloth, and refrain from using liquid cleaners on carved silver pieces to prevent drying into engravings. To shield against scratches or wear, avoid contact with hard surfaces that could affect plating or enameling. Refrain from using detergents, soap, toothpaste, or similar substances to clean gold-plated jewelry. When adorning yourself, make jewelry the final touch to avoid potential damage from makeup, cosmetics, and perfumes. Extended wear of gold-plated silver jewelry may cause plating wear-down; restoration can be achieved through re-plating. Pieces with enamel, acrylic, or prints should be stored individually, apart from other jewelry, to prevent contact that may mar their integrity. Exercise caution to prevent scratching or chipping of crystals. Your careful attention will ensure your jewelry continues to radiate its exquisite beauty.
SIMILAR PRODUCTS
BROWSE
SIMILAR PRODUCTS
 KNOW WHAT QUEENS DRIVE CLUB
STANDS FOR
Shop our merchandise and join us on our journey!
WOMEN EMPOWERMENT

BREAKING STEREOTYPES

CHALLENGE THE CLICHÉS

BUILDING CONFIDENCE

LUXURY EXPERIENCE

ADVENTUROUS JOURNEY

INSPIRATIONAL DRIVE

REDEFINING GLAMOUR